Psychotherapy Services in Pointe-Claire, Quebec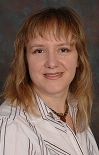 I am pleased to welcome you to my website.
The decision to seek therapy is never an easy one and I commend you for taking the first step in your journey. In my role as a psychotherapist, I work with individuals, couples, families and groups that are experiencing difficulties in their daily living. The reasons for seeking therapy are varied, from anxiety and depression to relationship issues, conflict resolution, family issues, grief, and dealing with illness. These examples are by no means exclusive since every person is different and has a unique set of problems that may be interfering with leading a fulfilling life.
The therapist's role is to help you sort through the issues that are at the core of these roadblocks and to help you work through them by gaining personal insight and understanding using established psychotherapy principles. Research has consistently shown that psychotherapy works to significantly improve people's lives and to reduce the negative effects of the issues that brought them to therapy in the first place. However, therapy is not a quick fix. It requires willingness, consistency and open-mindedness on your part. It also requires a meaningful and open relationship between you and your therapist. To that end, it is important that you find a therapist that is right for you, that you can feel comfortable with, and that uses an approach that matches your needs. I encourage you to look through the different sections of this website in order to get a better idea of how I may be of help to you.
My approach provides you with new ways of looking at the world which then leads to positive change in your life. It is my firm belief that therapy is a collaborative effort where we work together to help you learn more about yourself and change the patterns that may be keeping you from moving forward. You will find that therapy can be one of the most rewarding experiences in your life since it allows you to work through your issues with the help of a supportive, empathetic and warm professional to ultimately make your life more satisfying and enjoyable. In fact, empathy and hope are the cornerstones of how I approach therapy. I believe that an open, honest and caring approach to therapy paves the way to a deep connection that can help you work on the issues that may be holding you back. I am committed to partnering with you in this process so that you can have greater self-awareness, insight and improved quality of life.
I welcome your calls or e-mails should you wish to obtain any further information or to schedule an appointment.
Therapy services can be provided in English, French, Italian, and Greek.