Psychotherapy Services Montreal, Beaconsfield, and Westmount, Quebec
Hold Me Tight: A Québec Couples' Retreat
What is Hold Me Tight?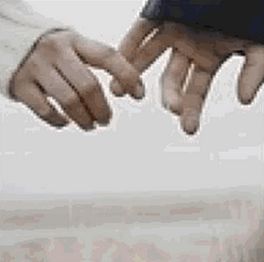 Hold Me Tight is a relationship enrichment and education program that helps couples strengthen their emotional connection. It teaches partners to become more empathic, trusting, more easily and open with each other and thus to handle day-to-day stresses and problems more easily.
Hold Me Tight was developed by Susan Johnson, an internationally recognized expert in couple therapy. Her home base is Ottawa. She based the program on principles from Emotionally Focused Therapy with Couples, a research based, powerful way of helping couples renew their emotional bond. This program is paired with a very popular book called, Hold Me Tight, by Johnson. It consists of seven important conversations for couples that help them tune into one another and form or restore a safe attachment. It is being presented to great acclaim all over Canada and the US as well as many other countries. This workshop is given here by two experienced local couple therapists, Dolores Meade and Daniela Maltauro. This is the first Hold Me Tight workshop in the Montreal area. 
Both Dolores and Daniela have studied with Johnson.
If you and your partner want to create and maintain a loving, secure, committed relationship, you need more than lessons in how to improve your negotiation skills, fight better, change behaviors, or experiment with new activities. More important is learning how to become emotionally responsive to each other. Contemporary research has shown that this is the key to maintaining a vital and long lasting relationship
With half of all marriages ending in divorce, knowing how to truly strengthen your relationship is critical. The Hold Me Tight program teaches you how to understand and protect the emotional bond in your relationship.
What can I expect at the retreat?
This retreat focuses on identifying the patterns that lead to pain and stress in a couple's relationship and on helping you repair or build a loving connection.
The weekend will be a combination of private couple exercises, videos of other couples struggling with the same exercises, and larger group interaction. (Active participation is optional). The therapist leaders are there to facilitate and help as needed.
The leaders will provide information to help you understand and participate in the exercises. The program is based on a book called Hold Me Tight by Sue Johnson, the director of the International Council for Excellence in Emotionally Focused Couple Therapy (ICEEFT). This book consists of 7 conversations that can help couples build a loving connection that is the basis of a long lasting and satisfying relationship. If you have not already read it, it will be available at the workshop. It is an important part of this program.
Who should attend?
Any committed couple, married or not, gay or straight, who want to strengthen their bond and improve their relationship.
This program is very compatible with ongoing or previous couple therapy.
If you are currently in therapy, we suggest that you get input from your therapist about attending. If your therapist is doing Emotionally Focused Therapy, this will be the perfect complement. Even if your therapist is not trained in EFT, he or she will likely know about it and let you know if they think this is a good fit for you.
Who should not attend?
A retreat is contraindicated if:
you are dealing with the recent discovery/disclosure of a major attachment injury such as infidelity
there is an untreated and ongoing addiction concern such as alcohol and/or other drugs, gambling
lifestyle habits such as pornography are flashpoints in your relationship
if one or both of you is committed to following through on a separation/divorce within the near future
The above concerns are best managed within the context of couple or individual therapy.
When the above concerns have been resolved then a couple's retreat is not at all contra-indicated. As a matter of fact, in those situations, you may find that a couple's retreat turns out to be very helpful.
When are the Retreats?
These retreats are given quarterly. Please contact Daniela Maltauro through this website for information on the next workshop.